$99
For Windows 7, Vista, XP

PageFlip XPS to Flash
Stunning digital publication, XPS to Flash converter!
PageFlip XPS to Flash, one of our flip series product, is designed for publisher or writer that transfer their publication into digital book. Then, readers can browse your publication on your website, blog or other interactive website directly, which is mean to create new business modes and reduce the cost of printing and distribution. We provide you much built-in template and theme to use and allow to custom your own formwork. Once you purchase PageFlip XPS to Flash, you can use all function on your digital publication and free forever.
Free Trial
Buy Now
Flash Player 10.0+
Why Use?
Features
Screenshot
How It Works
All the perspectives of PageFlip XPS to Flash analyzed as follow:

1. Stunning digital publication
XPS to Flash converter
, is the leading solution for convert newspapers, magazines into digital publication. It helps you reduce printing and distribution costs, capture network market, and enhance returns. You needn't know any flash knowledge before applying PageFlip XPS to Flash. You just need to take the following step : import XPS (open xml paper specification), apply change and convert to flipping book.
2. Save the current setting and open to use next time
When turning XPS to file seriously, we may suffer from this confusion that you have other things to do. Therefore, we have to close software. Yet, all the effort will be in vain. One of the PageFlip XPS to Flash function, is help to save the current setting and open to use next time. There are:
for project: save your setting and open to use next time
for bookmark: export edited bookmarks as TXT or XML format file to import and use later
for language: save different button language setting and load to use later
for Theme: save the theme setting and import to use next time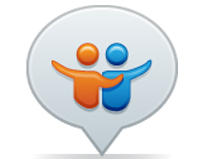 3. Share with friends and family
Would you like to share your perfect digital publication by means of PageFlip XPS to Flash application? We enable you to share your digital publication via E-mail. Before you complete the task of convert your XPS file to Flash, remember to set email subject and select to show share button on tool bar setting. Only in this way, can you share with friends and family via E-mail which is set by you.
4. Print and download enabled flash book
PageFlip XPS to Flash, enables your book readers to print and download digital publication, just select their "enable" option. And then print, download icon will be shown to improve the function under the flash flipping book. Kindly reminder that: you should input download URL before convert XPS files to flash book. Besides, you can set "Print watermark file" to add text or image watermark which is only shown on print page. Customize print range include: all pages, current page or other range.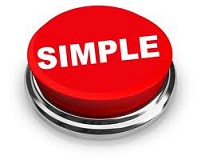 5. No coding skill or others required
Most of people don't know what is the JSP, ASP, Java or other program knowledge is. So it is very difficult for them to build digital publication by their own. If those things happen to you, take it easy, you can host digital publication on your own server without any script or database required. With the friendly user interface and easy operation, you can independently convert XPS file to Flash without anybody help.
6. Answer to question
PageFlipPDF.com will provide answer to question service for you. If you encounter any problem or have any question, please contact us directly via E-mail from our website. We will do our best to answer your question. Email support from our in-house team is available to you in normal working hours. Just as the saying: Customer is God.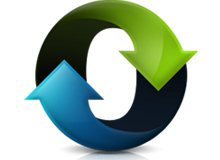 7. Once purchase, free forever
In PageFlip PDF.com, after one-time buy our product, you can use all function. Moreover, PageFlip XPS to Flash provides different templates for your choice, or you can change the theme of template. Rich tool options, at your disposal. Never appear the phenomenon of other charges. We always adhere to the good faith is supreme.
8. Change Free for Update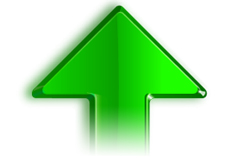 As our product continuously upgrades, your version might fall behind. But don't worry, you can download the latest version of the software from the PageFlipPDF.com at any time, upgrade painlessly, trouble free and with no disruptive downtime.
Features:
Here are some key features of "PageFlip XPS to Flash":
1. Import XPS:
browse and open your XPS file, turn to digital publication
set page ranges of XPS to import and convert, from all pages to custom range
add one or more watermark on pages, no matter text or image types
Import bookmarks together with XPS, make flash book more flexible
set page quality and size, contains five levels
detect wide pages, cut landscape pages into two portrait pages to spread in flash book
import links, to make the links (web links, page links, and email links) to be active in digital publication
enable Search, import content of your XPS together and enable users to search keywords directly
2. Output formats:
*.html format adapt to make on line in PC
*.exe format permit to use offline on PC
*.zip format allows to send to your readers via E-mail
*.app format permit to use offline on Mac
achieve to take along any time, any place after burn on CD
output mobile version books to view in the browser of iPhone, iPad and Android directly
3. Design setting:
provide classical, float, spread templates to customize the flash template
download much theme as you like, just link to our website
show home button and input link what you want to promote
allow to set flash book's title when you use the template of float and neat, included its logo, logo URL, and title
allow to set book title, window font, font color
enable book readers to zoom in/out all pages or single page
provide full screen mode to read flipping book .enable viewer to download your flipping book
write help info to show in Help Window, like how to read flip book, etc
insert background sound in flipbook to enhance presentation easily
enable readers to play flip book without action with using auto flip reading mode
set different languages to use for tips of buttons
allow readers to share e-books via E-mail, Facebook, Twitter, etc
provide hard cover effect .adjust page shadow position and size
set background color with different gradient angle, from color A to color B
change book proportions and book margins factor, for coordinate flipping book's background
4. Different navigate mode:
hyper channel that enter into previous, next, first, last page, just press the corresponding arrow
use mouse wheel, keyboard to turn pages directly
bookmark can help you scan whole framework and then you can set font color to different from bookmark background
Thumbnail panel, quickly find out which page to view and go to
5. Save project, theme, bookmark settings:
for project: save your setting and open to use next time
for bookmark: export edited bookmarks as TXT or XML format file to import and use later
for language: save different button language setting and load to use later
for Theme: save the theme and import to use next time
6. Other feature:
input personal password for all page or single page to prevent unauthorized access
link to Google analytics tool by input Google Analytics ID to know page visiting data