$99
For Windows 7, Vista, XP

PageFlip Flash Printer
Print to filp book with PageFlip flash printer!
PageFlip Flash Printer
applications is practical and affordable software (print driver) ,which is designed for print all kinds of printable documents (Microsoft Word documents, Powerpoint presentations, Adobe PDF documents, Web page) to flip book. You will never easy to create and print
professional-looking
business forms, labels right from your computer. Yet, Flash printer can make it incredibly easy to use. Once you install PageFlip Flash Printer, you can allow to adding watermark (no matter text or image
watermark
), select print range to import or preinstall output type, etc.
Free Trial
Buy Now
Flash Player 10.0+
Why Use?
Features
Screenshot
How It Works
1. Print flash book in seconds
Have you ever thought about print printable to flash ? The answer is one of our flip series product named PageFlip Flash Printer, enables you to print all printable files like virtual printer, include Microsoft Word documents, PowerPoint presentations, Adobe PDF documents, Web page or even from your application to digital booklets, brochures and catalogs. PageFlip Flash Printer (i.e, high speed printer), is easy to convert in a few minutes.
2. Different template styles

How to present your flash flipping book out of the ordinary? We provide you with kinds of templates and themes to enhance integral aesthetic feeling. One of the templates is "Classical", with simple and easily operate interface. The other is "Float", give the authority of define book title, book logo, etc. The last is "Spread", you can show all the buttons on the left and top of flash flipping book. In addition to these templates, provide you much theme to download on our website freely.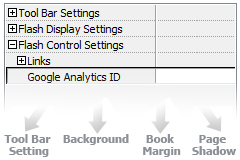 3. Beautify the appearance of your flash paper
We provide you many customized setting for beautify the appearance of your printable files. For example, click on the icon "outer background file", choose your favorite image to show on the outer background. The same is "Inner background file". And there are eleven kinds of "Image position" for you to choose: scale to fit, fill, top left, top center, top right, middle left, middle center, middle right, bottom left, bottom center and bottom right. You can also adjust Book Proportion, Bargin, Shadow based on your need.
4. Search content what you want
Software user usually turns printable document to flash book, like e-album, e-magazine, electronic catalogue and so on, which is full of content and images. Sometimes, Reader just wants to see some of the content rather than all pages. Fortunately, unlike for many competitors, our software PageFlip Flash Printer adds this function to search content from your flipping books, by input objected keywords. More targeted reading! An unique way to save viewing time.

5. Free trial provided
If you are not sure to purchase our software PageFlip Flash Printer, or not clear what it can do for you, take it easy, we provide the free trial to use. You can download the software on our webpage and install on you window desktop. All features lie in free trail is the same as original version. Yet, kindly reminder to you: you just have one chance to convert your printable to flash book. Therefore, we suggest that you'd better purchase our software to obtain register key so that you can better finish your work.
6. Once purchase, free forever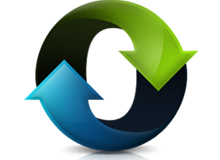 There is no extra charge to our customers for our guarantee. Once you purchase successfully, you are free to use all the function whatever you see on PageFlip Flash Printer. Other fees are absolutely impossible. So you can rest assured to use without any additional cost. We always adhere to the principle of integrity first.
7.30 Day money guarantee
We have absolute confident for our product, software that PageFlip Flash Printer. You may ask: "What the meaning of 30 Day money guarantee is?". That means if you are dissatisfied with our software for any reason. Please write your reasons or suggestion for our website's E-mail. We will try our best to satisfied your request, and perfect our software according to your valuable suggestions.
8. Free update
We always attach great importance to the quality of products. Do you want to update your PageFlip Flash Printer pro to enhance the performance of your software? Go to the interface, there exist the button called "check for update". Click on it and update the software freely. Afterwards, you can use the latest version.
Features
1. Options:
insert a custom text or image watermark to output flash flipping book
add page number (number or Roman number) to export
adjust page position, font, size, and color
adjust the suited page layout and margin
save the setting of what page to import
define page quality contain: page quality and size, mainly five choices, that is high quality large file size, high quality large file size, medium quality medium file size, low quality small file size, lower quality smaller file size
2. Output option: (different output type)
*.html format adapt to make on line in PC
*.exe format permit to use offline on PC
*.zip format allows to send to your readers via E-mail
achieve to take along any time, any place after burn on CD
3. Design setting:
provide classical, float, spread templates to customize the flash template
download much theme as you like, just link to our website
show home button and input link what you want to promote
allow to set digital flash book's title when you use the template of float and neat, included its logo, logo URL, and title
allow to set book title, window font, font color
enable book readers to zoom in/out all pages or single page
provide full screen mode to read flipping book
insert background sound in flipbook to enhance presentation easily
enable viewer to download your flip book
write help info to show in Help Window, like how to read flip book, etc
insert background sound in flipbook to enhance presentation easily
search relevant content by input keywords, for facilitate the reader
enable readers to play flipping book without action with using auto flip reading mode
set different languages to use for tips of buttons
allow readers to share e-books via E-mail, Facebook, Twitter, etc
provide hard cover effect .adjust page shadow position and size
set background color with different gradient angle, from color A to color B
change book proportions and book margins factor, for coordinate flipping book's background
link to Google analytics tool by input Google Analytics ID to know page visiting data
4. Different navigate mode:
hyper channel that enter into previous, next, first, last page, just press the corresponding arrow
use mouse wheel, keyboard to turn pages directly
bookmark can help you scan whole framework and then you can set font color to different from bookmark background
Thumbnail panel, quickly find out which page to view and go to
5. Save project, objects, bookmark settings:
for project: save your setting and open to use next time
for bookmark: export edited bookmarks as TXT or XML format file to import and use later
for language: save different button language setting and load to use later
for Theme: save the theme setting and import to use next time