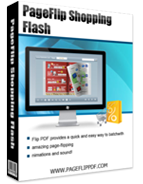 $328
For Windows 7, Vista, XP

PageFlip Shopping Flash
Best choice to flip shopping cart used in your e-store!
PageFlip Shopping Flash software, with no-risk and easy to use interface, is the best way to flip shopping cart to digital book in a few clicks of mouse.
Best choice to flash shopping cart application for windows, to build customized shopping flash on your website
Multiple output format allow to use for online and offline, include *.html, *.zip, *.exe, *.app and mobile version
Insert text button, price, pop up photo, for better display product information on e-store
Variety of button resources to be chosen, accept payment to your Paypal directly
Beauty your PageFlip shopping Flash through button color, title and background
Allow to convert single or much PDF file(s) to flash shopping cart together
Help icon, tell your viewer how to read your catalog more conveniently
No coding skill, knowledge of JSP, java, ASP required
Free TrialBuy Now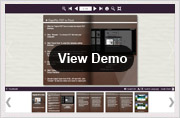 Flash Player 10.0+
Why Use?
Features
Screenshot
How It Works
Whether you are selling products, software, or services online, the page flip software of PageFlip Shopping Flash helps to expand your website quickly and sell instantly.Why choose us? Here are 10 important points as follows:
1. Kinds of edit page tools for building shopping flash
Multiple adding features lie on edit page for designing shopping cart interface. They are text button (link to purchase page), price (customize hint and price), Pop up photo (show pictures for the same product), add button from resources (provide different button icon), add link (make you viewer go to the page you want), add printable area (select print range for coupon offers), add You Tube video (show product through dynamic way), etc. And you can delete the selected objects easily. Kindly reminder: save the setting before converting.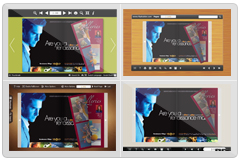 2. Different templates, different visual enjoyments
If you are a new user of
PageFlip Shopping Flash
, you can select the classical template. With the simple and friendly user interface, you can be easily operated the application. Yet, somebody prefers to define book title, book logo, bar color, etc. Then, you can select the float template. Other templates are spread and neat. Perfectly provide the button of thumbnails for browse.
3. Customizable designs


In order to give your customers a better first impression, you may think that beautify shopping flash catalog with PageFlip effect to increase its appeal. Therefore, how to enhance its presentation through PageFlip Shopping Flash? There are multiple individual designs that supply for you to use. For example, for sell your products on your storefront, four easily hosted flash shopping cart templates to design, include "Classical", "Float", "Spread" and "Neat". On the side, PageFlip shopping Flash support you change the background color, font and logo.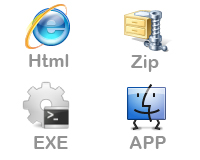 4. Multiple output format
PageFlip Shopping Flash
offers you five output formats choice, including
*.html
,
*.app
,
*.zip
,
* .exe
, and
mobile version
. By use of these formats, you can edit shopping catalogue (PDF) page flip flash
online and offline
. If you want to operate the software via internet, you should select the format of *.html. On the contrary, *.app, *.zip, *.exe format adapt to offline situation. Setting mobile version options can be allowed to read on your
iPad,
iPhone
,
Andriod mobile service
.
5. Share with people in your life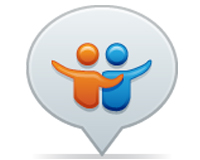 There are many channels to share with others, include E-mail, social share, and burn on CD (used for offline situation). After setting email subject and select to show share button on tool bar setting, you can share with friends and family via E-mail which is set by you. Other way to share is social share, no matter Facebook, Twitter, or other social website, all can be used in your flash shopping cart. About the condition of offline, you should burn on CD to share with others, take along any time, any place what you want.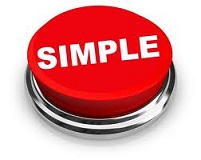 6. No coding skill or others required
Most of people don't know what is the JSP, Java or other program knowledge is. So it is very difficult for them to build page-flip shopping cart by their own. If those things happen to you, take it easy, you can create digital shopping cart without any script or database required. Just three steps work for converting PDF to flash shopping cart. You are simple import shopping catalogue (PDF), set and then apply those transformations, press convert to flipping book .
7. Hosted design for help tips
To help flash shopping cart viewer read easily on e-store, we provide the function that show tips above shopping book. Just set "show" in "help button" option, and then help content will pop up on shopping book. If you think that it is better to show help at first, you should not retain the book to center before you press its "show" option. Besides, adjust help window's width and height can be used for beautify your PageFlip shopping Flash.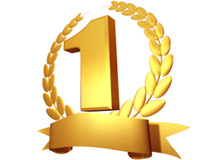 8. The industry's highest
We have been committed to perfect our products all the time. Our customer is come from all over the world .Some of them are the top enterprises. It is a great pleasure to have the consistent approval from our customers. As industry leader, we always adhere to the principle: Good faith first, the customer is supreme. So that you can trust us and choose our software without any hesitate.
9.30 Day money guarantee
We have absolute confident for our product, software that PageFlip shopping Flash. You may ask: "What the meaning of 30 Day money guarantee is?" .That means if you are dissatisfied with our software for any reason. Please write your reasons or suggestion for our website's E-mail. We will try our best to satisfied your request, and perfect our software according to your valuable suggestions.
10. Free update
We always attach great importance to the quality of products. Do you want to update your PageFlip Shopping Flash to enhance the performance of your software? Go to the interface, there exist the button called "check for update". Click on it and update the software freely. Afterwards, you can use the latest version.
Features
Here are some key features of "PageFlip Shopping Flash":
1. Import shopping catalogue:
browse and open your shopping catalogue (PDF), turn to digital shopping cart
set page ranges of shopping cart to import and convert, from all pages to custom range
add one or more watermark on pages, no matter text or image types
Import bookmarks, file text content together with PDF, make flash shopping book more flexible
set page quality and size, contains five levels
Detect wide pages, cut landscape pages into two portrait pages to spread shopping flash
Import links, to make the links (web links, page links, and email links) to be active in digital shopping cart
enable Search, import content of your PDF together and enable users to search keywords directly
2. Multiple Output options:
*.html format adapt to make on line in PC
*.exe format permit to use offline on PC
*.app format permit to use offline on Mac
*.zip format allows to send to your readers via E-mail
achieve to take along any time, any place after burn on CD
output mobile version books to view in the browser of iPhone, iPad and Android directly
3. Edit shopping cart features:
insert text button, generally link to purchase page
insert price, definitely tell customer the price of a product
show the relate pictures by pop up photos
button resources about icon of shopping cart, payment methods
add sound like page book voice or other
add link to link those webpage what you want
add movie that should be play FLV format
add image to enhance sense of beauty on shopping book
add YouTube video to visualize your content from shopping book
add button to set before functions as actions
4. Tool bar setting:
show home button and input link what you want to promote
allow to set shopping book's title when you use the template of float and neat, included its logo, logo URL, and title
allow to set button, book title, window font, font color
enable book viewers to zoom in/out all pages or single page .provide full screen mode to read flipping book
enable single page or not based on read requirement
enable viewers to download and print your flash shopping book
write help info to show in Help Window, like how to read flip book, etc
listen to the background sound in shopping book to enhance presentation easily
enable readers to play flip book without action with using auto flip reading mode
set different languages to use for tips of buttons, also can allow users to switch between different languages
allow readers to share e-books via E-mail, Facebook, Twitter, etc
5. Flash display setting:
provide hard cover effect .adjust page shadow position and size
set background color with different gradient angle, from color A to color B
input beautiful image or your company's special background file to professional your shopping book
use minime style to show digital shopping cart without toolbar or other buttons in small window
change book proportions and book margins factor, for coordinate shopping book's background
hide book frame bar, only display shopping flash book
set different page number types Roman number for catalogue, Arabic for main body
6. Flash control setting:
You can set your personal password for all pages or exclude front pages to protect your e-books against unauthorized access.
link to Google analytics tool by input Google Analytics ID to know page visiting data
7. Different navigate mode:
hyper channel that enter into previous, next, first, last page, just press the corresponding arrow
use mouse wheel, keyboard to turn pages directly
bookmark can help you scan whole framework and then you can set font color to different from bookmark background
Thumbnail panel, quickly find out which page to view and go to
8. Save project, objects, bookmark settings:
for project: save your setting and open to use next time
for shopping cart edit objects: save objects edited to use in other shopping catalogue
for bookmark: export edited bookmarks as TXT or XML format file to import and use later
for language: save different button language setting and load to use later
for Theme: save the theme setting and import to use next time
9. Other features:
command line mode to convert without opening the GUI program
provide classical, float, spread and neat templates to customize the flash template
download much theme as you like, just link to our website
batch convert button use for convert much shopping catalogues (PDF documents) files to flash at a time