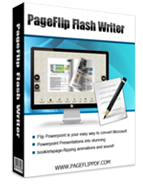 $99
For Windows 7, Vista, XP

PageFlip Flash Writer
Flash Writer software, All in one converter!
PageFlip Flash Writer applications, is the best partner to help you create page turning book easily. It is a standalone and practical software that provides you much function. The same is Microsoft Office Word, you can use the application to input word, insert hyperlink, input keywords to search the relevant content. The difference is, PageFlip Flash Writer support different formats, include RTF and PDF. That means you can save to RTF and read on PDF. Moreover, if you have been edited text with PageFlip Flash Writer, you can publish to flipping book simply.
Free TrialBuy Now
Flash Player 10.0+
Why Use?
Features
Screenshot
How It Works
Here are the top 8 reasons why so many people choose PageFlip Flash Writer as follows:
1. Input word and publish directly
Using PageFlip Flash Writer software, you needn't to create word and publish to Flash separately. That means PageFlip Flash Writer is All in one converter, allows you edit content and publish to flipping book directly. On the other hand, PageFlip Flash Writer enables you to insert hyperlink (link to the webpage what you want), search and replace (find the word and replace to other word), read on PDF interface, and save to RTF .
2. Output format: *.html, *.zip, *.exe, Burn to CD
PageFlip Flash Writer provides you four output formats options, including *.html, *.zip and*.exe. By use of these formats, you can edit word with page flip effect used online and offline. If you want to operate the software via internet, you should select the format of *.html. On the contrary, *.zip, *.exe format adapt to offline situation so that you can share your page turning book any place without the limitation of internet. After burning on CD, you can achieve to take along any time, any place.
3. Variety of navigation guidance
We provide mainly four main ways to view and go to what page you want directly. At first, "Thumbnail", like PPT which is used in our ordinary life, show in the way of page by page beside flip book window. Click one of the pages so that you can enter into that page quickly. Likewise, bookmark has the same function as Thumbnail. At last, you can enter next or previous page by use of mouse wheel and keyboard.
4. Beautify the appearance of your page turning book
We provide you many customized setting to beautify your files. For example, click on the icon "outer background file", choose your favorite image to show on the outer background. The same is "Inner background file". And there are eleven kinds of "Image positon" for you to choose: scale to fit, fill, top left, top center, top right, middle left, middle center, middle right, bottom left, bottom center and bottom right. You can also adjust Book Proportion, Bargin, Shadow based on your need.
5. Once purchase, Free forever
There is no extra charge to our customers for our guarantee. Once you purchase successfully, you are free to use all the function whatever you see on PageFlip Flash Writer. Other fees are absolutely impossible. So you can rest assured to use without any additional cost. We always adhere to the principle of integrity first.
6.30 Day money guarantee

We have absolute confident for our product, software that PageFlip Flash Writer. You may ask: "What the meaning of 30 Day money guarantee is?". That means if you are dissatisfied with our software for any reason. Please write your reasons or suggestion for our website's E-mail. We will try our best to satisfied your request, and perfect our software according to your valuable suggestions.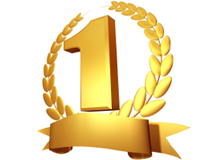 7. The industry's highest
We have been committed to perfect our products all the time. Our customer is come from all over the world .Some of them are the top enterprises. It is a great pleasure to have the consistent approval from our customers. As industry leader, we always adhere to the principle: Good faith first, the customer is supreme. So that you can trust us and choose our software without any hesitate.
8. Free update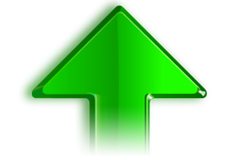 We always attach great importance to the quality of products. Do you want to update your PageFlip Flash Writer to enhance the performance of your software? Go to the interface, there exist the button called "check for update". Click on it and update the software freely. Afterwards, you can use the latest version.
Features
1. PageFlip Flash Writer editing interface:
edit and modify word what you need
provide multiple editing resource (hyperlink, page break, section break, symbol, bookmark, etc)
search and replace content
zoom in/out word document
save to RTF on your window desktop
read on PDF after click on "Export to PDF" icon
2. Output formats:
*.html format adapt to make on line in PC
*.exe format permit to use offline on PC
*.zip format allows to send to your readers via E-mail
achieve to take along any time, any place after burn on CD
3. Design setting:
provide classical, float, spread templates to customize the flash template
download much theme as you like, just link to our website
show home button and input link what you want to promote
allow to set flash book's title when you use the template of float and neat, included its logo, logo URL, and title
allow to set button, book title, window font, font color
enable book readers to zoom in/out all pages or single page
provide full screen mode to read flipping book
enable single page or not based on read requirement
enable viewer to download and print your flash flipping book
write help info to show in Help Window, like how to read flip book, etc
insert background sound in flipbook to enhance presentation easily
search relevant content by input keywords, for facilitate the reader
enable readers to play flip book without action with using auto flip reading mode
allow readers to share e-books via E-mail .provide hard cover effect
adjust page shadow position and size
set background color with different gradient angle, from color A to color B .change book proportions and book margins factor, for coordinate flipping book's background
4. Different navigate mode:
hyper channel that enter into previous, next, first, last page, just press the corresponding arrow
use mouse wheel, keyboard to turn pages directly
bookmark can help you scan whole framework and then you can set font color to different from bookmark background
Thumbnail panel, quickly find out which page to view and go to
5. Save project, language, theme settings:
for project: import setting and export setting to use
for bookmark: export edited bookmarks as TXT or XML format file to import and use later
for language: save different button language setting and load to use later
for Theme: save the theme setting and import to use next time
6. Other features:
.You can set your personal password for all pages or exclude front pages to protect your image gallery against unauthorized access