How to set print area for part of the flipping page?
Suppose you are producing a products flipping brochure for your business and display some coupons on the pages. To your purpose, the coupon should be easily to use in order to attract customers. However, when you make an online flipping book, how can you make it user-friendly when you display coupons on the page? They cannot tear off as page coupons. Here will be a tip for designer of online flipping book. Follow the steps to let coupons on flip page can be printed easily and quickly.
Step1: Run eFlip Professional . Click "Edit Pages" to enter setting interface.


Step2: Choose "Add printable area" to draw an effect frame. Then define your printable area via "Link Properties", such as title and descriptions.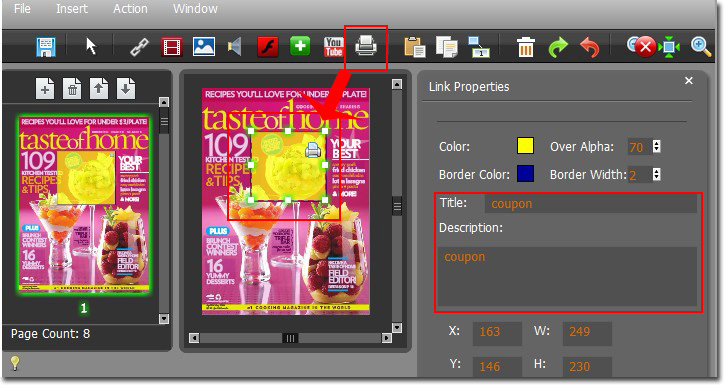 Step3: Save and exit. This is a way to print part of the flip page instead of print the entire page. It will be the good way to save resources.
Download eFlip flipbook software to have a try now >>