How to set playing loops for PDF to flash background music?
When you import music as background sound for your PDF to flip flash book, you may require how many times the music will loop. Is it better to end the music when it has played for one time? Or would you prefer to make it loop forever? Now, let's see how to design your flipping book background music playing times.
Step1: Start eFlip Standard and import your music file from your computer. The importing entry is 'Design Setting>Tool Bar Setting>Buttons Bar>Sound>Sound File'.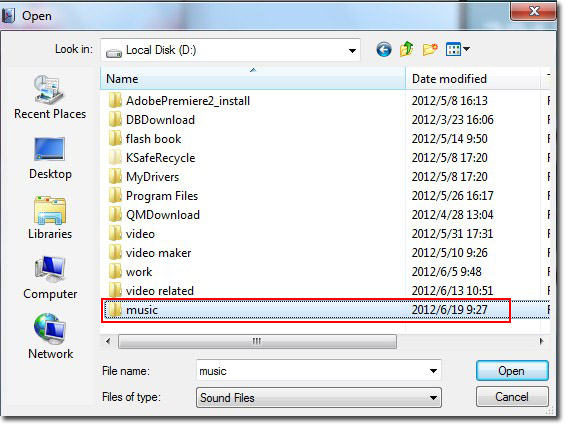 Step2: Fill in the blank form of the 'Sound Loops' with a fixed number.
Sets '-1': Plays background music all the time.
Sets N (N>0): Plays N times then stop.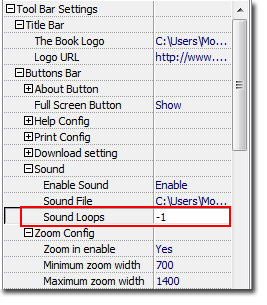 Download eFlip flipbook software to have a try now >>