How to set outer and inner background for flipping book?
As we all know, in Float template of eFlip Standard, there will be a flash window floating in the middle of the flipping book. Actually, the background becomes the one which is not the same as the traditional one. It has been divided into two parts. Once you want to decorate your background of flipping book, you should decorate the outer part and the inner part at the same time. Here are the steps to set a perfect background for PDF to flash flipping book.
Step1: Search background setting options in "Search" when convert PDF to flash book.

Step2: Set background for outer and inner parts. Firstly, select a picture for the inner background in "Background > Inner Background File". Secondly, select a picture for outer background in "Outer Background File" or Set gradient color for the outer background.

Step3: Apply change to view the effect.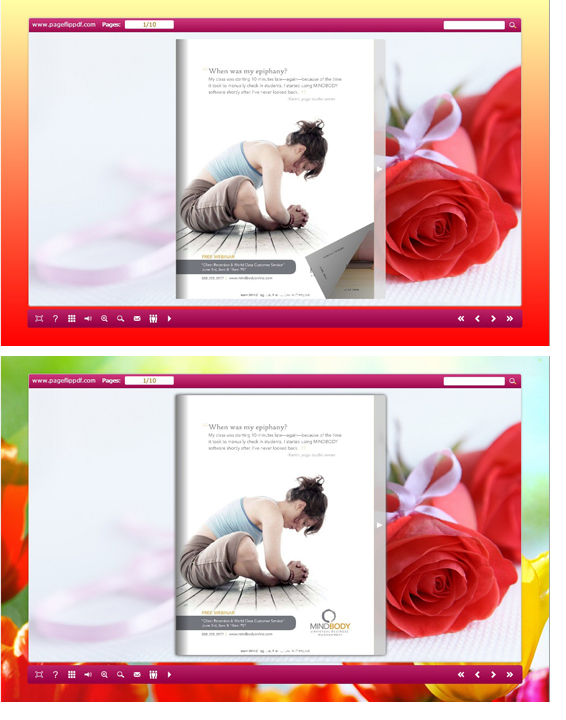 Download eFlip flipbook software to have a try now >>