How to hide mouse tracing effect for flip book?
It's amazing to view flash mouse tracing effect when you open the designed flip book. With such wonderful effect, you can not only gain a gorgeous appearance effect, but also easily guide your flipbook readers to drag the eBook page to flip. This is the newest added function on eFlip software. However, not all the people need the mouse tracing effect, how can you hide it for flip book.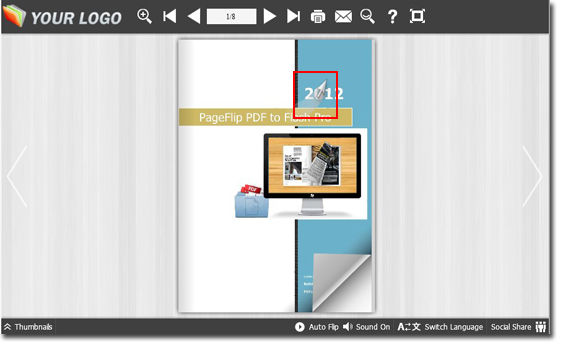 Step1: Run eFlip Professional.
Step2: Find out "Show Mouse tracing effect" in design setting tool panel. Choose "False" in the option to make it hidden.
Step3: Click "Apply Change" to View the effect.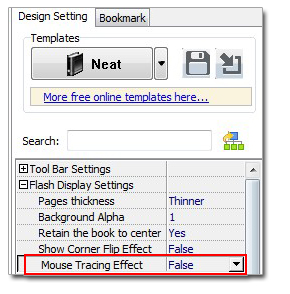 Download eFlip flipbook software to have a try now >>