How to get more online Templates to decorate flash page flip book?
Hello the eFlip Professional has updated recently with adding a wonderful feature which can help you create various styles flash page flip book. The feature is that Online Templates would be provided more different Templates for you to choose and use.
The following is the steps to use the online templates of PDF to Flash software:
Step 1: Import PDF
Step 2: Click "More free online templates here…" to open the online templates interface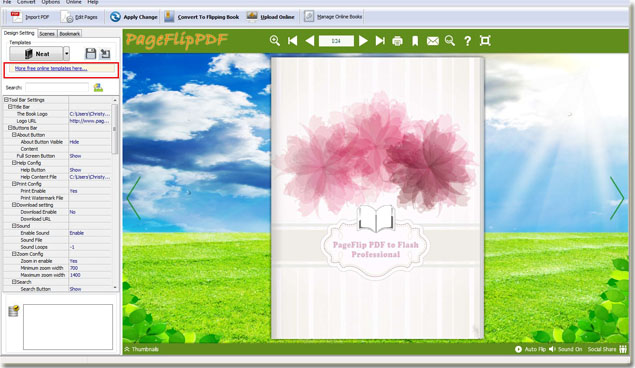 Step 3: Select the templates you would like to use and click "Install".
Lastly, apply them and if you would like to use it next time, you can select it on the "My Templates" selection window.
Download eFlip flipbook software to have a try now >>