How to design shadow for flip page?
Shadow exits everywhere that has light! When you are turning a book page, you will find shadow occurred on your book. OK, if a digital book can create such effect, it will be more realistic and attractive. To improve your flipping book reading experience, I suggest using Page Shadow function smartly in eFlip Professional.
Step1: Set shadow size on the right and left page. Get to setting path: Design setting>Flash Display Settings>Page Shadow, input a number in "Left page Shadow" and input another one in "Right page shadow". You will change the size of the shadow.

Step2: Set a number in "Page Show Opacity" to modify shadow opacity in your PDF to Flash software.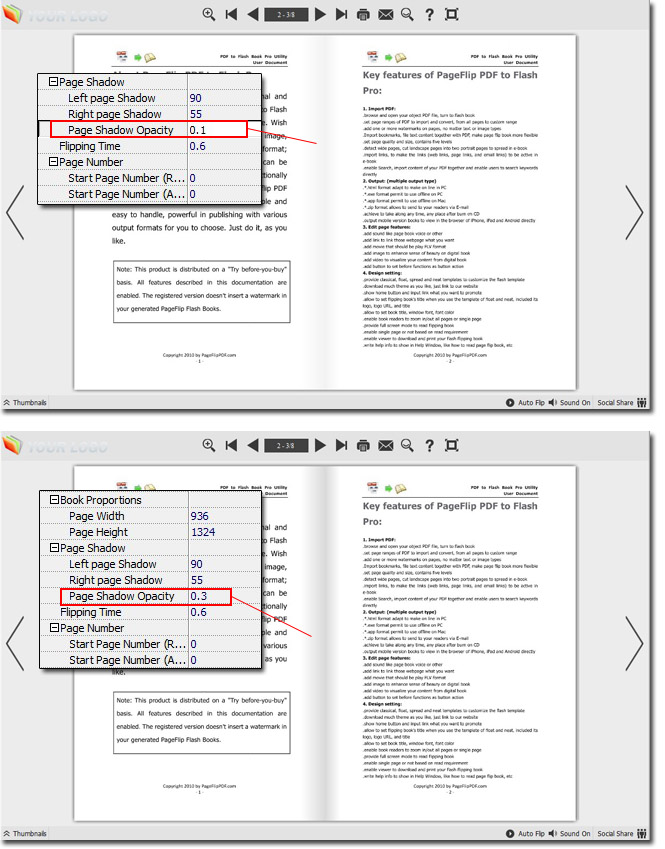 Download eFlip flipbook software to have a try now >>