How to design my ZOOM IN button of flip book?
When you are reading PDF file, we need to zoom in the page to view small words that we can't see with the normal size. This is the same when you convert it into a PDF to flip book. There more benefits for you to read a PDF to flip book than to read a PDF original file, because you can define the minimum and maximum zoom width for the flash flipping book. With this zoom in function, you can make the flipbook fit your needs with your own style!
Look here! Follow the next text to see how to design your ZOOM IN button of flip book.
Zoom in button setting path: Design Setting>Tool Bar Settings>Buttons Bar>Zoom Config
It's as the picture below.
Choose 'Yes' in 'Zoom in enable', that means the button will display in the flash flipping book tool bar. If you choose 'No', the button will be Hided and the function will not be available.
Set minimum and maximum zoom width: fill in the related form with a specific number according to your needs. Then you can zoom in the flip book page between the numbers you setted.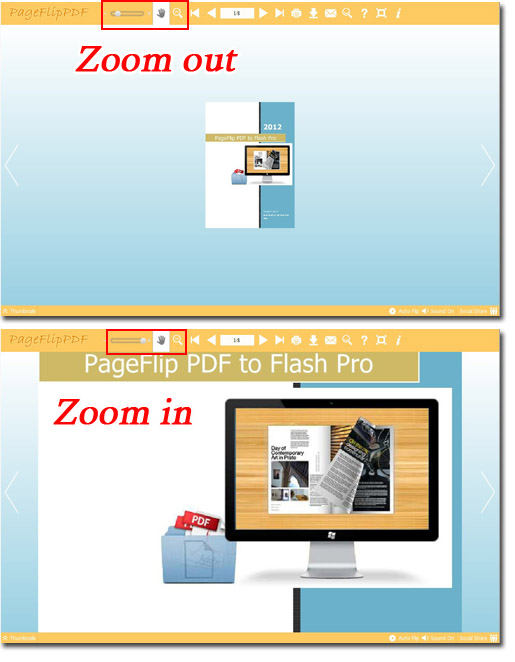 Download eFlip flipbook software to have a try now >>