How can I save my designed templates for the PDF to flip book?
Templates are important tools for you to design your flipping book when you convert PDF to eBook with page flip effect. You can design every detailed of the page flip book and then export it outside and save it. With this action you will be allowed to use the templates you have designed before. And you will no need to take further steps to decorate your PDF to flip book. Don't you like it? It is a helpful way to help you save time and retain beautiful designing for the flipping book.
Step1: Run your eFlip Professional Professional and begin your designing, import pictures as background, set tool bar, choose flash window color and so on. After designing, you can click 'File' in the menu bar and choose 'Export current setting as theme'.
Step2: Then you will see the setting interface. What you need to do is to choose output folder for the flipping book templates. And fill in the theme name. when all this work finished, click OK! You have saved a templates now.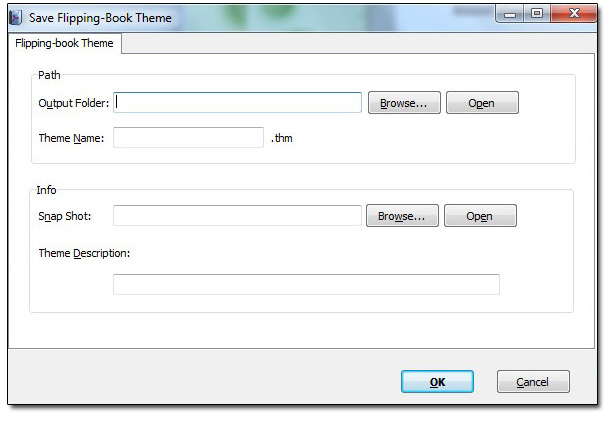 Download eFlip flipbook software to have a try now >>