Create and embed animation text for flipping book page?
Do you be tired of dull text in digital book? Do you want to make some stunning creation to attract others? Here animation text option in flipping book software will help you insert flash text to flip page. That means your eBook file will no more serenity. Readers will gain great vision will bouncing words crash into their eyes and dancing in the eBook pages. Now we can start our animation designing journey when we convert PDF to flash flipbook.
Step1: Run eFlip Professional. Then Click "Edit Pages".


Step2: In the tool bar of flip page editor, you can click "Add Text Anim" in the "Select Text Displayer to Insert" button to creare a effective frame for animation text.

Step3: Define font color, style and size for own. Click save and exit to view effect.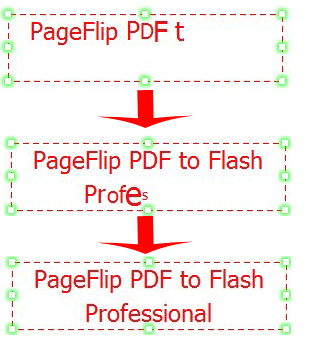 Download eFlip flipbook software to have a try now >>