Microsoft Office (.docx;.xlsx;.pptx) and OpenOffice Document into page-turning digital publications
eFlip Standard and eFlip Pro need OpenOffice to convert office document to flipping book, it is a free opensource project, download here
http://sourceforge.net/projects/openofficeorg.mirror/files/stable/3.4.1/Apache_OpenOffice_incubating_3.4.1_Win_x86_install_en-US.exe/download
Apache OpenOffice (AOO) is an open-source office productivity software suite. It descends from OpenOffice.org(OOo), which was an open-sourced version of the earlier StarOffice.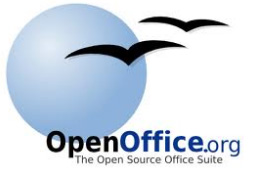 Office Document
Presentations, spreadsheets, diagrams and texts may be presented in a form of a modern and convenient digital publication with page flip effect.
Just import your documents (MS Office, Open Office, PDF or others) to eFlip Standard.
Add a cover from JPEG or PNG file in page browser.
Insert spreadsheets from Excel you want to show in your publication.
Your impressive digital publication is ready.
.
Adobe PDF
By converting your PDF files to digital publication with eFlip, you are solving several tasks at once:
Automatically transferring the table of contents to the publication.
Automatically transferring all the links, images and texts.
Providing your clients and business partners with the information which is easy to use.
Not making your readers wait for the full download. The first pages of the publication become available for viewing instantly, and the remaining pages become available in the background as they are being downloaded. Compared to PDF documents, a publication made with eFlip can be downloaded faster, allowing the reader to browse through the pages instantly.
Making it possible to send links to specific pages, as each page of the publication has its unique URL.
Conversion Profile
You can also select the Conversion Profile, depending on a desired result:
Optimal (for best size/quality ratio);
Best Quality (for the high quality publications);
Small File Size (for getting "light" publications);
Fast Conversion (for draft versions that need to be converted fast).
Download eFlip flipbook software to have a try now >>