Can I move tool bar to the top of flipping book flash window?
In eFlip Standard, you can define two flash book layouts for your digital flipping book. One is to set tool bar on top of the flash window and the other is to put it on the bottom of the flipbook flash window. If your want to change vision of flipping book, you can use this setting options. Top one will show functions of flash flipping book directly and the bottom one will make it more traditional way to show original PDF content.
Step1: Run eFlip Standard(Professional) to convert PDF to flash.

Step2: Make settings in "Design settings > Tool Bar Settings > Tool Bar on top". Choose "False" the tool bat will be shown on the bottom and choose "True" to show it on the top of flash window of flipping book.

Step3: Apply change to view the effect.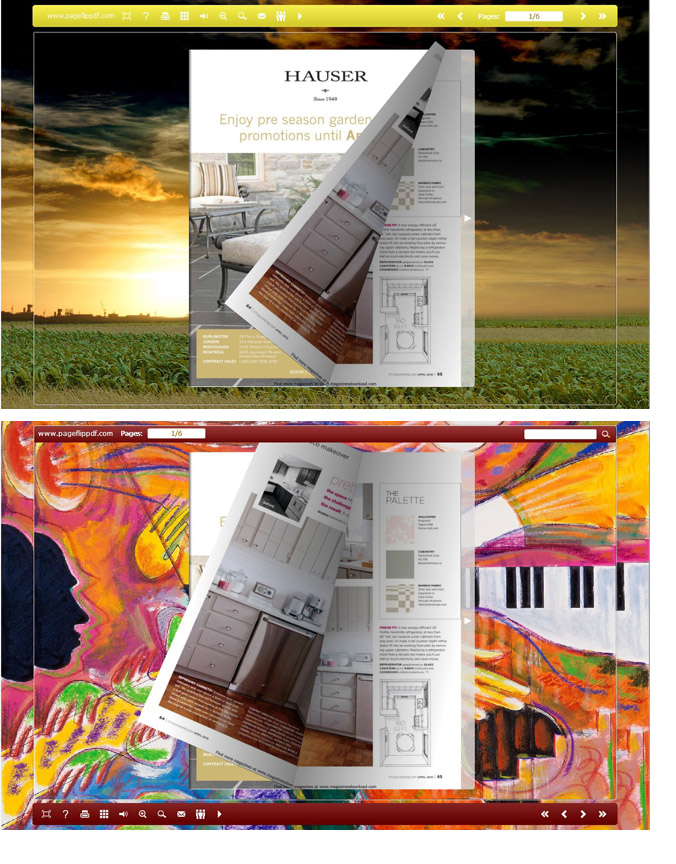 Download eFlip flipbook software to have a try now >>