Can I design "Help" content for flipping book?
As we all know, "Help" content of a digital publication is navigation eyes for flipbook users which can guide them to read the flipping eBook. However, different flip book owners will have different requirement of the "Help" content because they want to make the most suitable one for their flipping book. When they convert PDF to flash book, they begin to consider this kind of problems.

It will be no problem to help flipbook users to create their own "Help" content in eFlip Standard.

Step1: Run eFlip Standard and enter "Float" template mode.

Step2: Prepare an image as the "Help" content. You can use Photoshop or other images editing tool to assistant you create "Help" content. The format can be SWF or image.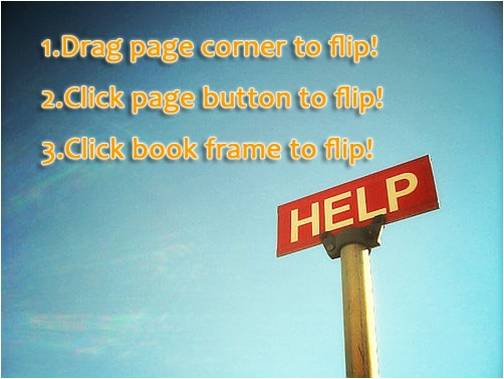 Step3: Import image from the related path: Design Setting > Tool Bar Settings > Buttons Bar Help Config > Help Content File.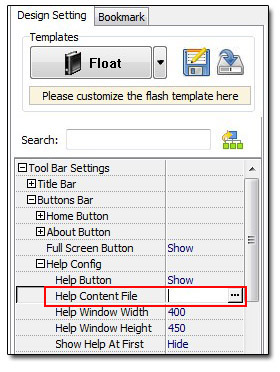 Step4: Apply change to make it available. Then you can click the "Help" button in the flipping book tool bar to view your own "Help" content.
Download eFlip flipbook software to have a try now >>