Can I change my button color in my flash book?
When I am designing my flash book, I prefer to change the tool bar color in my favorite. But I find that the button color is white and if I change the tool bar color into white, the button will be hidden in the white background. In this case, I need to change my button color and how can I do it?
It's easily to change button color. We can call it icon as well. There are two kinds of icon in the PDF to flip book. One is the small icons in the tool bar and the other one is the big icons located the two sides of the flip book which help us flip the pages.
Step1: Run eFlip Standard. Get to the designing setting interface and find out "Tool Bar Settings>Button Icons"
Step2: Click "Icon Color" to choose one color for your flipbook tool bar icon. Click "Big Icon Color" to select one color for your big page turning icon.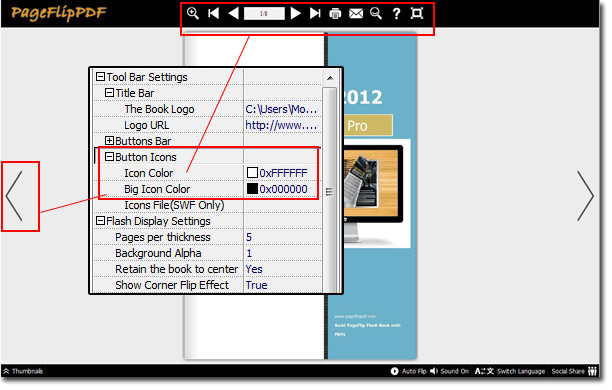 Download eFlip flipbook software to have a try now >>