FREE
For Windows 7, Vista, XP

Vigor Theme for eFlip Software
Free download and helpful in eFlip software
Upload your book to cloud host.

Customize downloaded templates to your style.
Change background photo or color to make new themes.

Download
Flash Player 10.0+
Vigor templates for eFlip programs are 100% free here!
Free template of the day is the Vigor style for page flip book. It is summer time and this should be a season that full of vigor. Everything grows energetic. Summer is a blatant season. The Vigor style free themes were designed of some green plants that may express the sound of life. Make wonderful PDF to flashbook with the free Vigor style template. And you can even download more themes in our free themes section.

These templates include four styles and it's suitable to use in travel digital magazines, flip book of geography brochures, photograph flash catalog and other fields that you can think of. Enjoy designing your PDF to flip books.
Screenshot of the Vigor Theme: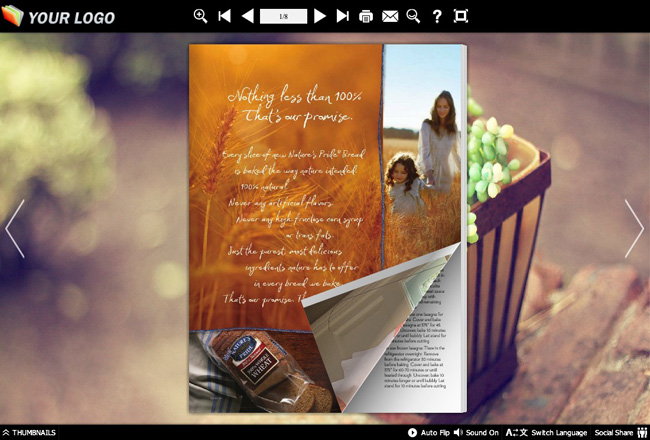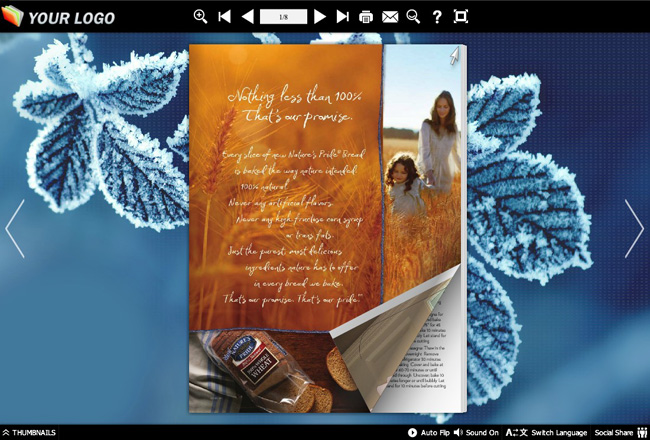 --------------------------------------------------------------------------------------------------------------------------------------------------------------------------