FREE
For Windows 7, Vista, XP

Snow Tree Theme for eFlip Software
Free download book template in eFlip software
Multiple options for book information configuration.

Change background photo or color to make new themes.
Retain links of the original PDF file.

Download
Flash Player 10.0+
Snow Tree style templates for eFlip programs are 100% free here!
Recommended free template for online catalog maker of Snow Tree style is available. When season comes to winter, some places will cover with snow. Trees will not be verdant as spring and summer. Leaves fall out but definitely not show ugly. When trees were covered by bright white snow, they make that place looks like fairyland. The Snow Tree style pack may help you make fabulous flipping e-book with such with world in the back. Have it now for free and apply to flipbook builders! Check out for more details on our website.

These templates include three styles and it's suitable to use in travel digital magazines, flip book of geography brochures, photograph flash catalog and other fields that you can think of. Enjoy designing your PDF to flip books.
Screenshot of the Snow Tree Theme: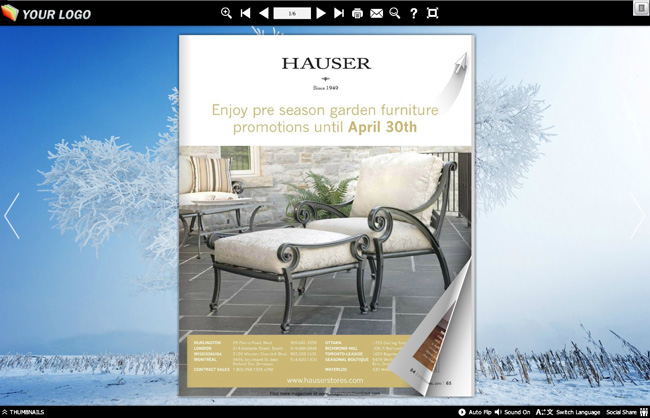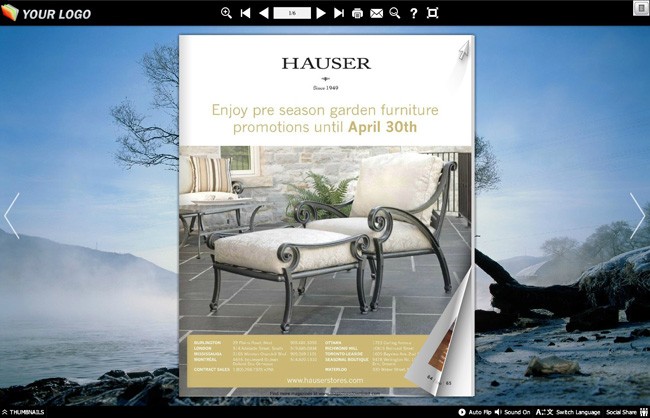 --------------------------------------------------------------------------------------------------------------------------------------------------------------------------