FREE
For Windows 7, Vista, XP

Simple Theme for eFlip Software
Free download book template in eFlip software
Powerful online themes service has got your back.

Integrative operation experience for flash book sharing.
Multiple options for book information configuration.

Download
Flash Player 10.0+
Simple style templates for eFlip programs are 100% free here!
Here is the Simple style free theme pack for page flip software. After seeing so much gorgeous occasions, may be you need some simple things for some refreshing. The Simple style pack was containing three plain graphics for background using. It is not enough for PDF to flipping books only have rich contents, nice style designing is also an import part. Use our elaborate made free template to help.

These templates include three styles and it's suitable to use in travel digital magazines, flip book of geography brochures, photograph flash catalog and other fields that you can think of. Enjoy designing your PDF to flip books.
Screenshot of the Simple Theme: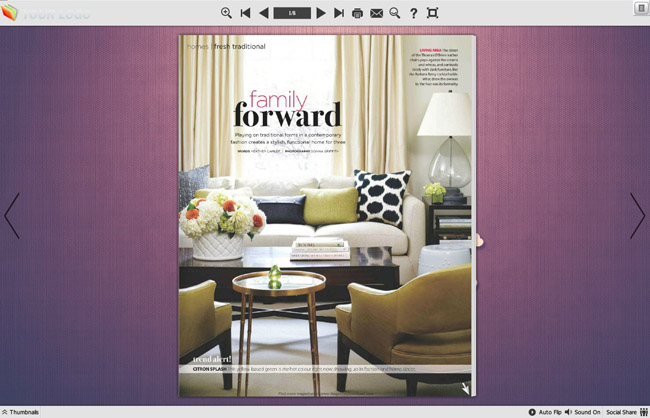 --------------------------------------------------------------------------------------------------------------------------------------------------------------------------