FREE
For Windows 7, Vista, XP

Crossover 2 Theme for eFlip Software
Free download book template in eFlip software
User friendly operation for anyone who use our produces.

Upload books to the 5G cloud host.
Integrative operation experience for book sharing.

Download
Flash Player 10.0+
Crossover 2 style templates for eFlip programs are 100% free here!
New online book template for digital magazine maker of Crossover style pack. This should be the second pack of crossover style. As usual, in this style pack there will not be a certain themed background pictures. It is only some random pictures gathering. Of course we don't use ugly images, all pictures in our free template packs were select elaborately. And you can download them for free and use as you want. More updates and information affirm in the theme section.

These templates include three styles and it's suitable to use in travel digital magazines, flip book of geography brochures, photograph flash catalog and other fields that you can think of. Enjoy designing your PDF to flip books.
Screenshot of the Crossover 2 Theme: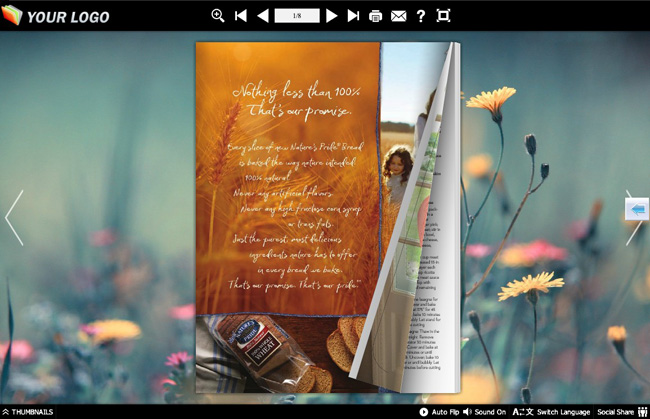 --------------------------------------------------------------------------------------------------------------------------------------------------------------------------