The Best PowerPoint Alternative You Need in the Business
The first sales meeting is fairly important for every business. And most marketers would choose to create a totally custom presentation for their pitches. However, there are so many pitches every week, and you hardly have time for extensive customization. At this moment, business presentation will be very crucial which can let you tell your product's or service's story easier.
Well, something we need to focus on: Most people still rely on the traditional PowerPoint to create their business presentation, even it offers many free templates, its presentation aren't always the most visually compelling and highly customizing. To make a high quality and effective business presentation, it is time to find a powerful PowerPoint now. There may be a number of presentation tools on the market, but today Focusky a popular PowerPoint alternative would be offered here.
Multiple Background Template Options
Compared with the PowerPoint, there will be more background options in Focusky. More over 70 pre-designed background templates provided for you to customize your unique business presentation, and they are classified into 4 different categories: 3D Background, Image Background, Video Background and Background Color. In particular, the vivid 3D background template will help to enhance the sense of space and stereo of presentation, and wow your audiences.
Multiple Background Template Options
When you design a business presentation, sometimes you may need to use charts to describe data of some information of your products. With Focusky you are allowed to insert a variety of charts into your presentation and make a full customization, such as Bar Chart, Dot Chart, Pie Chart, Polygonal Line Chart, Area Chart, Stacking Chart, Radar Chart, Mixed Chart, Nightingale Rose Chart and Table.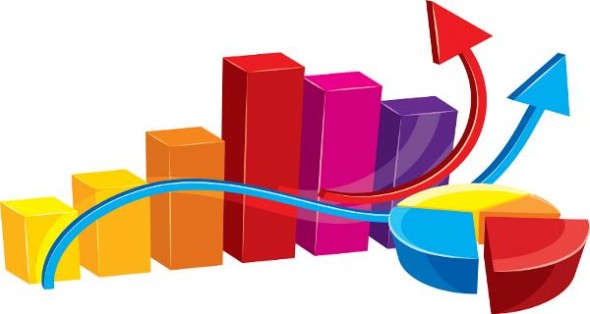 Integrate with Rich Media
Audio and video play a very important role in a business presentation creation. When you add audios and videos to your presentation, on the one hand, the media description can help to make your presentation be more vivid and lively; on the other hand, it will let you distribute more information about your products or services. Well, when you use Focusky this solution to make your business presentation, you can quickly and easily add audios, local videos, online videos (YouTube, Vimeo) to enrich your digital contents, and make your business presentation be more interesting and engaging, Of course, other wonderful media like, links, slideshow, text, imaged can also be inserted into your presentation freely.
Publish Presentation in Different Formats
Multiple publishing channels will bring great convenience to your customers and clients to view the business presentation online and offline, and create more marketing chances for your business. For the Focusky this program, you can publish your business presentation in 9 different formats: Publish to Cloud, Windows Application(.exe), Video, Flash Web Page (.html), HTML5 Web Page, Mac OSX Application, Archive(.zip) Mobile Type (.mfs) and Publish as PDF. So, whether your audiences want to appreciate your business presentation on mobile devices, computer, online or offline, it will satisfy all their requirements.
Get to our PDF to PageFlip Book software:
PageFlip PDF to Flash Professional >>
PageFlip PDF to Flash Professional Mac >>