Best Alternative to Yumpu for Making Professional HTML5 Flipbooks
HTML5 Flipbook has been an innovative and modern way to present material and deliver. Many people use flipbook to tell their stories, because they think it can make the contents distinctive and interesting. Well, when I first heard about the digital flipbook, I was really long for making a stunning one for myself.
I want to create a beautiful flipbook to tell the story about my university life, here I have to mention: first, I hope my flipbook would be filled with rich-media contents, which can help to impress and inspire my readers. Second, my flipbook can be published on the mobile devices, so that most of mobile users can easily read my book. Especially, for my classmates, it would be more convenient for them to read my stories everywhere. Finally, I want to share my flipbook to some social networks to make it reachable for more people.
To find a standard flipbook maker tool, I have spent a lot of time in searching of different flipbook sites, including Yumpu.com, Calameo.com, Mobissue.com, Issuu.com etc. But all of them charge a lot of money for creating a wonderful digital flipbook. Fortunately, I come across AnyFlip service which helps me solve the problem immediately.
Why AnyFlip is the best alternative?
Undoubtedly, there are thousands of Yumpu alternatives on the market, but AnyFlip, with its powerful features, stands out from the rest. I'm going to share my experience with you:
Multimedia Elements AnyFlip this solution enables me to upload my PDF convert it into HTML5 flipbook. It lets me add multimedia elements to enrich my contents. So I can easily insert videos to display more details about my book, and embed audios to create a vivid and harmonious reading atmosphere for my readers. Other engaging media can also be embedded to any pages to satisfy my requirement, such as slideshow, animation flash, dynamic text, stylish photo gallery and more.
Mobile Reading Mobile friendly is one of awesome functions impresses me so much. As you know, I want to make a meaningful flipbook and I really hope my book could be viewed for more people. AnyFlip service based on the HTML5 technology, allows me to publish my flipbook in HTML5 format. So I can view my generated flipbook in the browse on my computer, and appreciate the same contents on my mobile phone. It is also very convenient for my classmates and friends to read my flipbooks on their iPad, iPhone, Android phones and tablets.
Social Network Integration After I accomplish my task, I expect to share my HTML5 flipbook to people across the countries. How lucky! AnyFlip meets all my needs. When I finish my perfect creation, I can publish my flipbook online and share it with others on many popular networks (Facebook, Twitter, Google plus etc). Meanwhile, I can also directly email my digital publications' URL to my friends and families on a regular basis. I am very pleased that I can promote my work in such an effective way.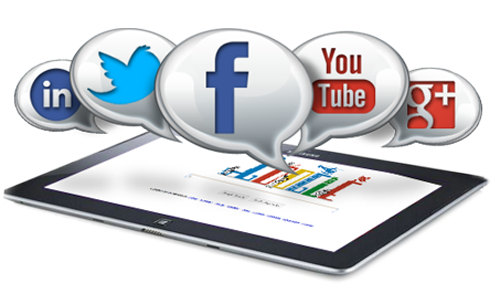 To be frank, AnyFlip helps me a lot in my whole design process, and it is the key to my successful work. If you are the one of Yumpu groups, maybe you can change your normal way and turn to have a try with AnyFlip. If you are still confused with your flipbook software, you can go to visit AnyFlip.com, and it will make you surprised.
Get to our PDF to PageFlip Book software:
PageFlip PDF to Flash Professional >>
PageFlip PDF to Flash Professional Mac >>