How to share page flip book online?
If you are looking for a way to share your online flipbook, this tutorial gives you the perfect solution. But before sharing, we need to utilize a program "eFlip Standard". With the help of eFlip Standard, we can upload our flipbook to online without website and easily share pageflip book to friends via email, Facebook/Twitter etc.
Following below steps to learn how to share online pageflip book with eFlip Standard:
Step1: Install eFlip Standard
Download and install eFlip Standard to your machine, and then run on it.
Step2: Make Pageflip book
Click "Create New" to import your file and design with theme & scene.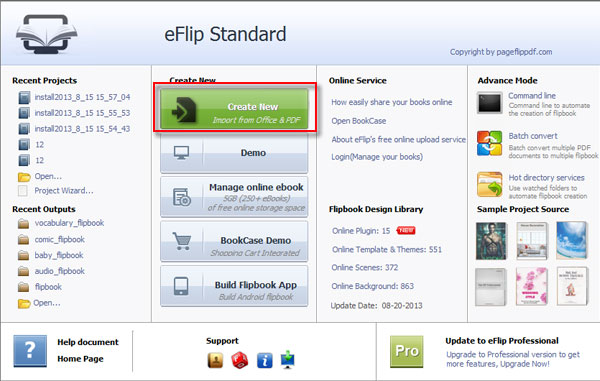 Step3: Upload
Publish flipbook to online with the help of "Upload Online".
Step4: Share online flipbook
. Press "Manage Online Books" button and sign up with your eFlip Publisher account;
. In manage online Book panel, all you uploaded books will be list in this panel. In each column of online book, you can view its status, share it to email/Facebook/Twitter and even disable read online;
. Click "Share" button and share your book link to social share/email, and even embed to your website;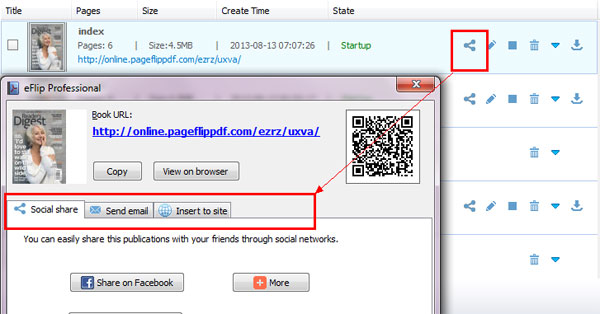 Download eFlip flipbook software to have a try now >>