How to Add Movie to the Flip Page Book?
Sometimes, the plain flip page book may not have powerful persuasiveness to readers, well, if you have embedded a movie in the flip page books, it may be different.
For the professional version flipping page converter, people can easily insert the movies to any pages of the flipping page book.
1. Open the professional flipping page book converter;
2. Go to "Edit Pages" interface, and find the insert video feature;
3. Make a frame to the prepared flv files of movie;
4. Set for other characters of the frame as the skin, start way and size of the movie player;
5. Save and exit the edit interface and watch the flip page book in the main interface.
Screeshots of Add Movie to the Flip Page Book: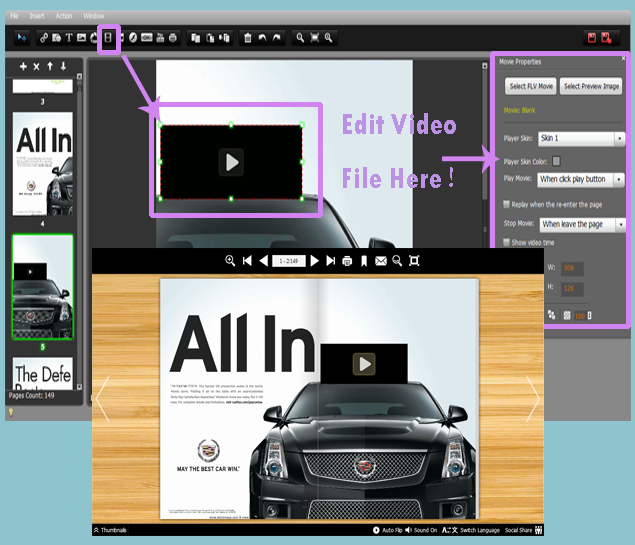 Download eFlip flipbook software to have a try now >>