How to Add Background Image to Flip Books?
Although there are many different themes in the eFlip Standard for users to choose to apply in their flip books, but many users are still cannot find a 100% approving theme for themselves. So maybe you will choose the scene to the flip books, actually users can change background images as their wish, and find a suitable image from PC and then insert the image.
For the background of the flip books, users can:
1. Change background colors;
2. Import a background image quickly from your PC;
3. Choose an appropriate position for the image as background file.
4. Apply Change to save the operations.
Eight position options in background, users can customize anyone of the position.
Screeshots of Adding Background Image to Flip Books: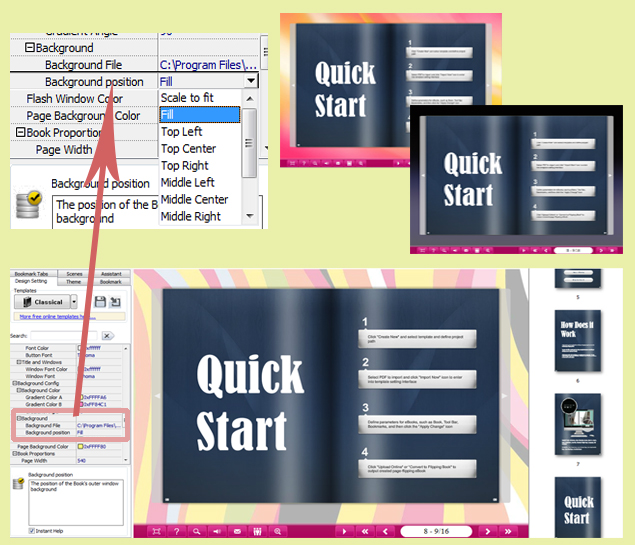 Download eFlip flipbook software to have a try now >>