Embed and share your Digital Publications in WordPress blog
Do you have many digital publications? Would you like to show it for your followers? Many people ask me: can I embed the digital publications which made by eFlip Standard into blog or website. My answer is yes. If you use eFlip Standard to create and publish flipbook to online, you can get the embed code and then insert it to your blog. The whole operation process is simple with the help of eFlip Standard.
Following below steps:
Step1: Download and install eFlip Standard to your machine;
Step2: Launch eFlip Standard program and create a new project by clicking "Create New" icon;
Step3: Import file (pdf, image, office, openoffice) to enter into template interface;
Step4: Apply built-in theme & scene to flipbook or custom a unique theme with toolbar setting;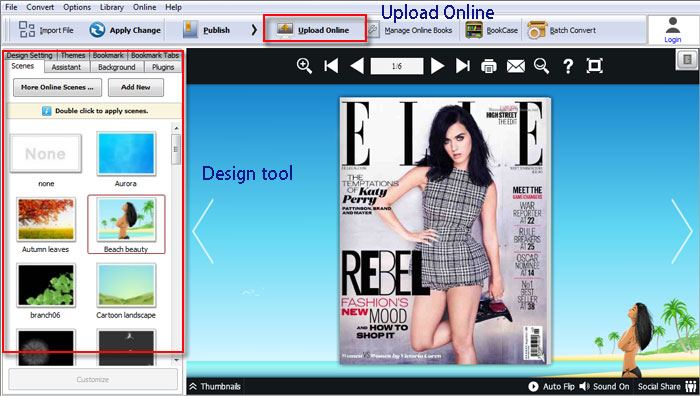 Step5: Upload book to online and copy the embed code;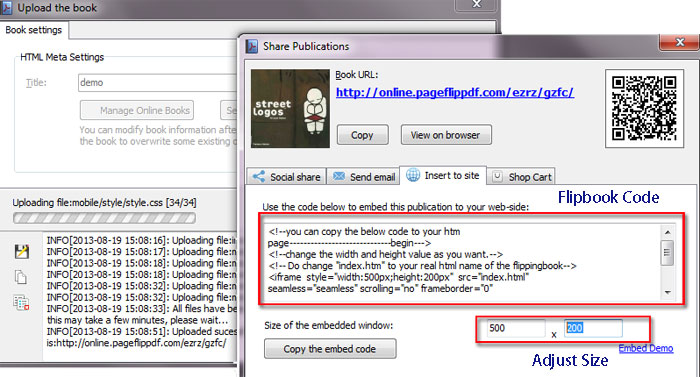 Step6: Paste the embed code to your blog, like popular wordpress. After posting, you can view the flipbook which has been embedded into your blog, read it like viewing flash animation.
Download eFlip flipbook software to have a try now >>