Where Can Be Inserted Logo in Flash Books?
For comanies, logos are important for them in publicizing process. AS a advertising tool the Flash books from eFlip Standard certainly has provided users places to insert logo.
Mainly three places for logo:
1. In the importation, users can import logo image as the watermark to protect the copyright of the flip book;
2. In the main interface of the eFlip Standard, users can insert logo to the top left of the Flash book;
3. When allowing the print button on the toolbar, the feature can be advanced set so that the flash book will be printed with print watermark file, here, the logo image can be inserted.
Screeshots of logo insertion: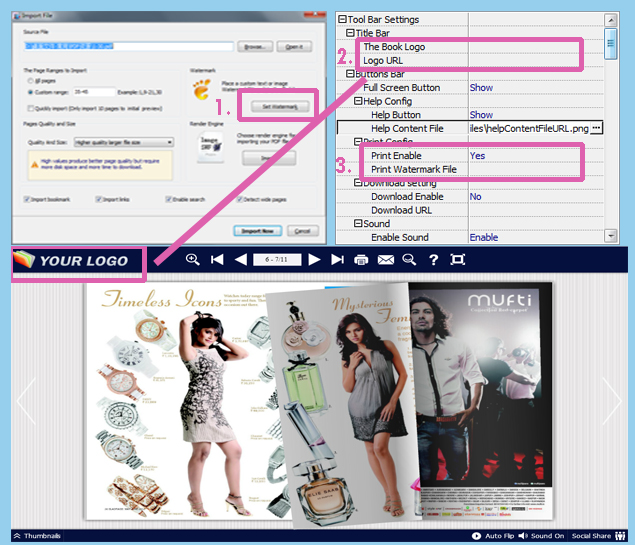 Download eFlip flipbook software to have a try now >>