Photos and Pictures to Flipbook album
Learn this tutorial you can know how to DIY a flipbook album with photos and pictures. If you also collect multiple photos and pictures, why don't you try to convert them into flip photo album? With the help of eFlip Professional, we can easy to make online or offline flip photo album for PC/Mac/Mobile/Tablet.
The whole progress need to use eFlip Professional. So we should download and install eFlip Professional from PageFlipPDF.com firstly.
Then, follow below steps:
Step1: Launch eFlip Professional program and click "Create New" button;
Step2: Move to Source File and click "Import Image" button in the right side;
Step3: Add images, photos, pictures to blank box and define its size or not, then click "OK" to importing;
Step4: Choose a template & theme from My Template or Online template;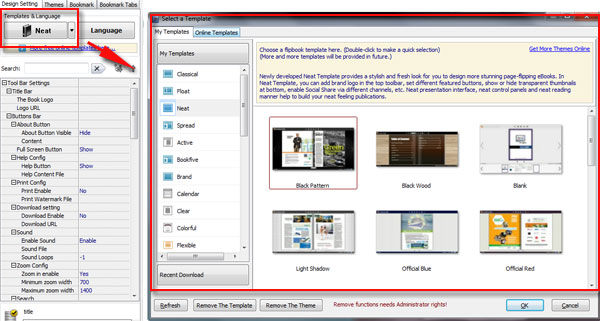 Step5: Enable show or hide toolbar button on flipbook;
Step6: Use Page Editor to embed video, images, link etc;
Step7: Publish Flipbook album with online or offline format, such as HTML5/Flash, Mac app, ZIP, Exe.
Download eFlip flipbook software to have a try now >>