May the Flash Book Be Shared to Social Network?
If you have many files want to be converted into Flash book, the flipping page converter would be a good choice for you. When you have lots of Flash books, you can share them via social medium.
The social network includes Facebook, Twitter, Yahoo and Google, etc.
1. Find share button settings in the design interface;
2. Show the social share button on the toolbar;
3. Apply change then you can try th social share button in the page flipping software;
4. Upload the output flash book to the website;
5. Click social share via different hot medium when reading the flash book.
Screeshots of Flash Book Be Shared to Social Network: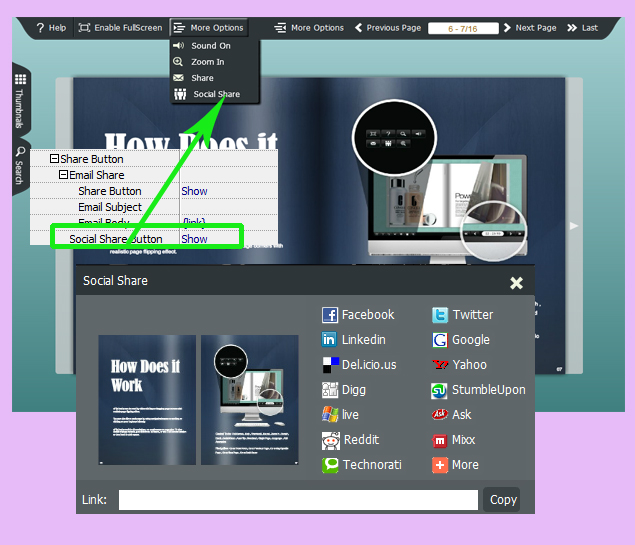 Download eFlip flipbook software to have a try now >>