Make online children flipbook from kid art photos
How to develop the child's imagination? One of the practical methods is to drawing. Those drawing pictures from Children are full of funny and imagination. To keep all previous art photos, you can use eFlip Software to convert it to children photo flipbook. Because children photo flipbook can be saved forever and it is a good way to encourage kid to drawing.
Online children flipbook made from kid art photos, can be viewed in any device, no matter PC/Mac/Mobile/Tablet.
It is amazing, right? Just read on this article to learn how to make children photo flipbook:
Firstly, you should install eFlip Software (eFlip Standard, eFlip Professional) from PageFlipPDF.com. And scan drawing pictures to digital images.
And then follow below steps:
Step1: Import images to eFlip software;
Step2: Design the background with template settings, and even custom a sound player to play music;
Step3: Upload online, to make link for the children photo flipbook;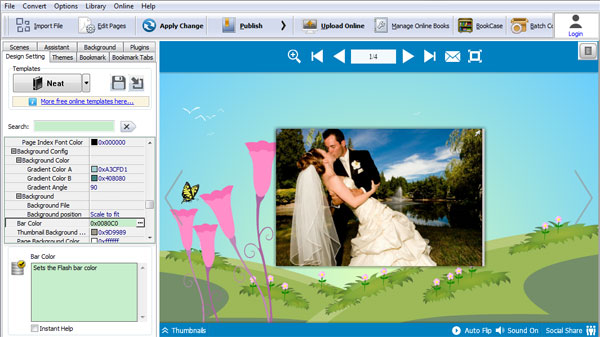 Step4: Share the book link to worldwide easily.
Download eFlip flipbook software to have a try now >>