Is there a tool to help me read comics on Mobile?
Question: I'd like to read comic anytime and anywhere. But print comic is too heavy. And digital comic can only be read on computer. I donot want to always take my computer. So it there any tools to help me read comics on my iPhone and iPad?
Answer: According to your need, I recommend you to use our eFlip Professional program. It can help you to make comic flipbook for PC/Mac/Mobile/Tablet, read online or offline.
How to make comic flipbook with eFlip Professional? You can refer to below steps:
Step1: Install and Launch
Free download eFlip Professional from PageFlipPDF.com, install it to your computer and then open it;
Step2: Make Comic Flipbook
. Create a new project by clicking "Create New";
. Import file (PDF or Images) and set its quality and size;
. Choose template and designed a unique background with template settings;
. Click "Apply Change" to save all settings;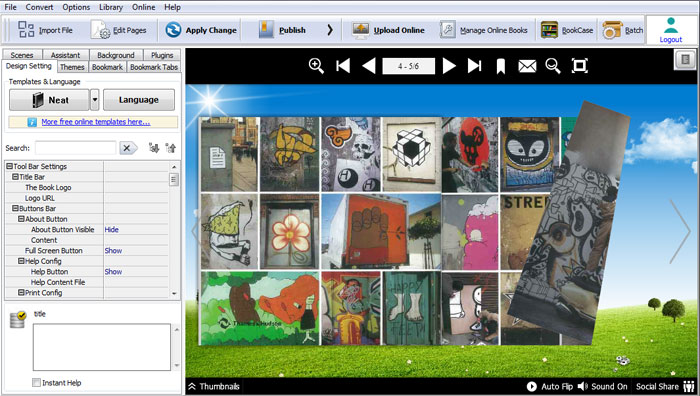 Step3: Publish book to online
. Open eFlip upload online feature and register an account to login;
. Write the HTML title of flipbook and press "Upload" icon;
. Wait for some minutes, the link of online flipbook will be produced.
Then, you can view comic Flipbook on Mobile by opening link.
Download eFlip flipbook software to have a try now >>