How to Set the Flipping Speed to the Flipbooks?
The flipping page speed of flipbooks you converted in the page turning software can be set. When you open the flipbook, it can be auto flip pages, but if it flipping in a fast speed, readers cannot read it at all.
So for users the setting for flipping speed of the flipbook seems necessary.
1. In the design setting panel, you can insert "flipping" in the saerch bar as the keyword to find flipping time option;
2. As most people's choice, the 0.6 is a standard flipping time, but you can also write in the number you want;
3. Press "enter" on the keyboard;
4. Apply Change to save the operation you have taken.
Screeshots of Set the Flipping Speed to the Flipbooks: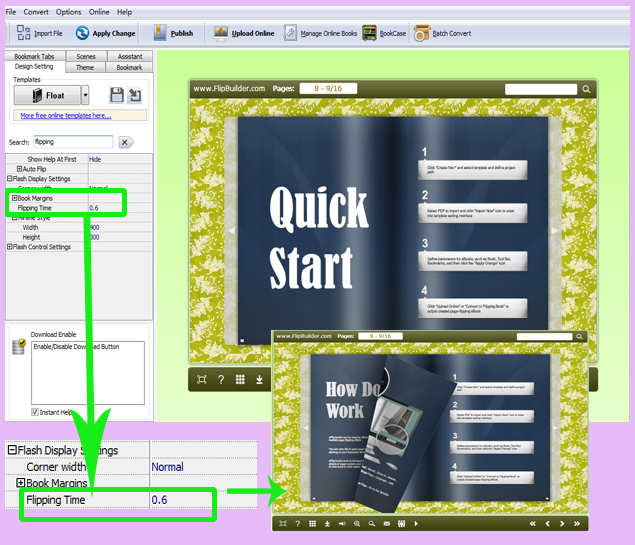 Download eFlip flipbook software to have a try now >>