How to prompt important content with plugin feature in eFlip software
You may have some contents want to present to your flipbook readers when they are reading a flip book created by eFlip software, but have no idea how to realize this. Now excitedly the new plugin feature in eFlip flip book maker will help you out of this problem. The latest version of eFlip Professional and eFlip Standard have included a brand-new plugin feature for users to append useful widget on any position of the flipbook stage, the styles of widgets include bubble banner, audio player, news ticker, photo slider and YouTube banner, etc.. Next you can easily follow the below steps to add your own flip book widget :
1. Run your eFlip software from computer, choose "Create New" in initialization panel to start your new flip book project;
2. Enter the main editing interface, choose the "Plugin" tab in setting panel, then double click the widget you want;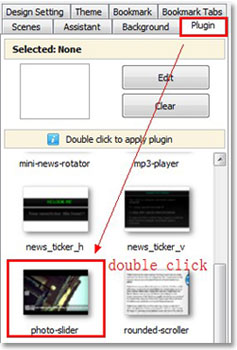 3. In Plugin Setting panel, you can adjust the widget by adding content for display, setting animation effect, changing widget position and layer on the stage, etc..
4. After finishing adjusting, you just need to click "Apply" option to add the widget to stage. Once the widget is added, you can click the "Edit" button under "Plugin" tab to modify the plugin settings.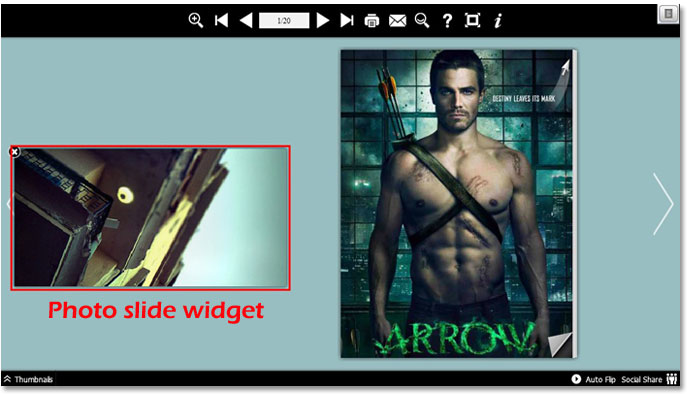 Plugin Resource is abundant. Different plugins have different function. More details you can link to:
Download eFlip flipbook software to have a try now >>