How to make preface for Page Flip book?
For people quickly know what the important content of your flipbook, you had better make a preface, which is an introduction to a book or author info. Now eFlip Software allows you to add preface for Page Flip book. Just follow below steps:
Step1: Run eFlip Software and import file to design;
Step2: Open Plugins panel and double click "rounded-scroller" in resource list;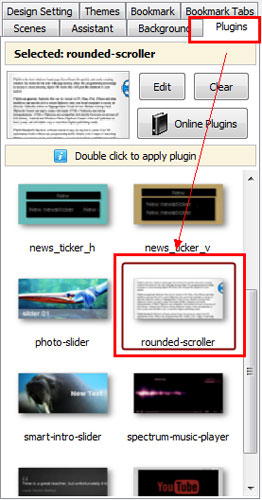 Step3: Write the introduction of book in Text Memo, set its position and size;

Step4: Click "Apply" to show the effect.
Download eFlip flipbook software to have a try now >>