How to Create Flash or Mobile Version of Flipbook?
Flipbook is the best way to show our magazine with people. It give us the realist reading experience like print magazine, since for we can flip the book page to read with mouse, button. The flipbook can be read on PC like Flash animation or mobile phone in HTML5. It mainly depends on which output types you select. Now let us follow below steps to learn the details.
1. Flash version of Flip book
Preview of Flash Version: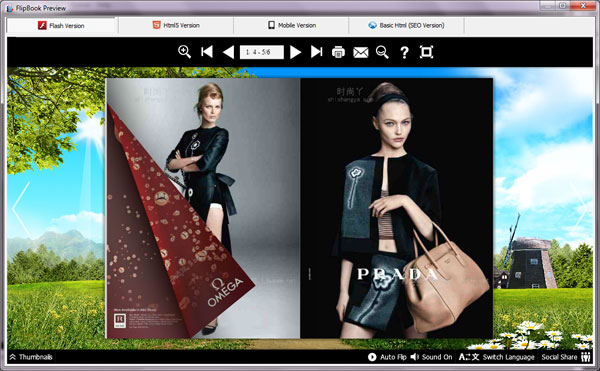 Step1: Run eFlip Software and create new project;
Step2: Select template and import file to software;
Step3: After designing, preview the Flash version book so that adjust it to the most best one;
Step4: Select HTML type to converting Locally file or Upload to online in minutes.
2. HTML5 Mobile version of Flipbook
Preview of Mobile version: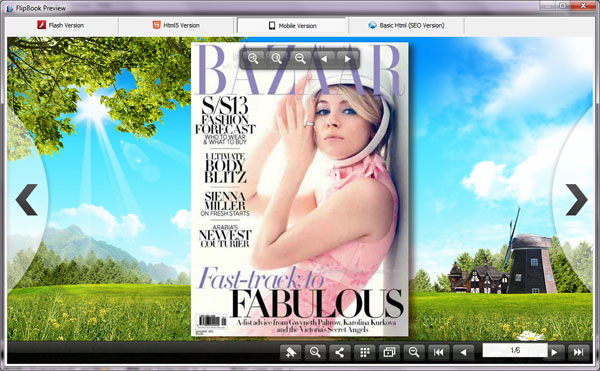 While choosing HTML type to converting, you should also check the mobile version option at the same time. After that, the converted Html flipbook can be read on PC and Mobile and Tablet clearly.
Download eFlip flipbook software to have a try now >>