How to Burn Flipbooks on CD?
If you want to send your Flipbooks to a person who cannot use computer, what would you do? With the fabulous flip book maker, you can burn the flipbooks on CD and dilivery the CD to your friends.
1. As the normal conversion, open the flip book maker and import files to individual set the flip book;
2. Press "Publish" on the frame;
3. No matter which kind of flip book you want to output, there is a option for you to get the flipbooks on CD;
4. Write the Disc Title as your wish;
5. Then you can press "convert" button in the bottom.
Screeshots of Burn Flipbooks on CD: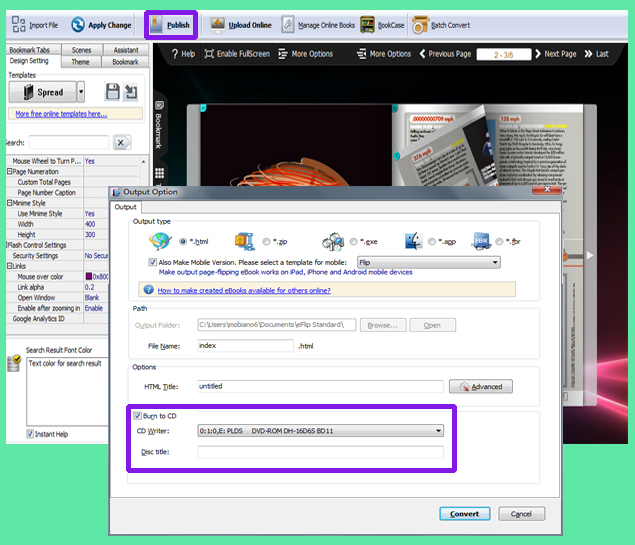 Download eFlip flipbook software to have a try now >>