How to Add Watermark in flip book?
If you want to protect the copyright of your flip book, in the eFlip Standard, you can add watermark to achieve your purpose. The importance of adding a Watermark in the Flip books, on one hand, it protect your copyright, on the other hand, it is a kind of decoration to the flip book.
When importing the PDF, Office or RTF files into the eFlip Standard, watermarks can be inserted as part of the flip book;
1. Click "Set Watermark" in the importation interface;
2. Choose a watermark style;
3. Import text, dynamic time, image, PDF and Shape file as the watermark.
Moreover, you can also import the print watermark so that when readers are printing your book, there would be your watermark.
Screeshots of adding watermark: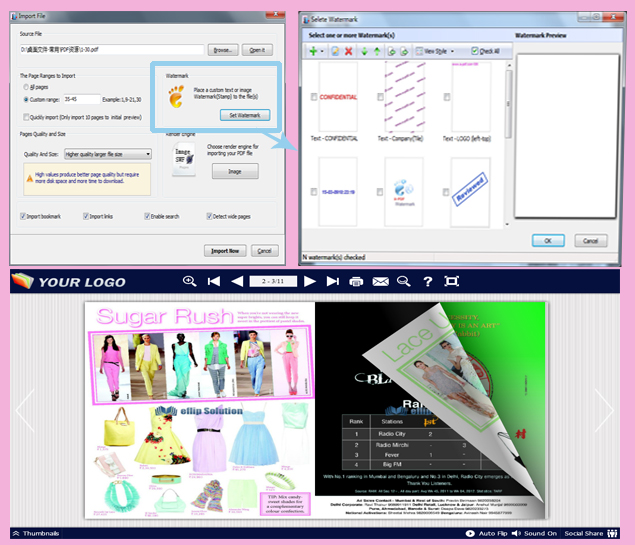 Download eFlip flipbook software to have a try now >>