How to add Spectrum Music Player to HTML FlipBook window?
In the previous FAQ, we have mention that how to add MP3 Player to FlipBook HTML window. Then what is the difference between MP3 Player and Spectrum Music Player. The key is the skin of Music player. Spectrum Music Player is amaranth which shows sound spectrum, cool and dynamic. But MP3 Player only plays music. You can follow the below steps:
Step1: Open eFlip Plugins panel and double click "spectrum-music-player";
Step2: Add MP3 file and edit the title of music, set its position and size;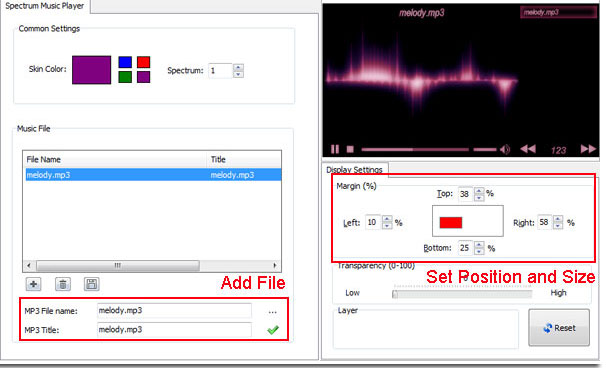 Step3: Click "Apply" icon to listen cool music.

Download eFlip flipbook software to have a try now >>